On guard: New batch of female students graduates from Syria's military college (VIDEO)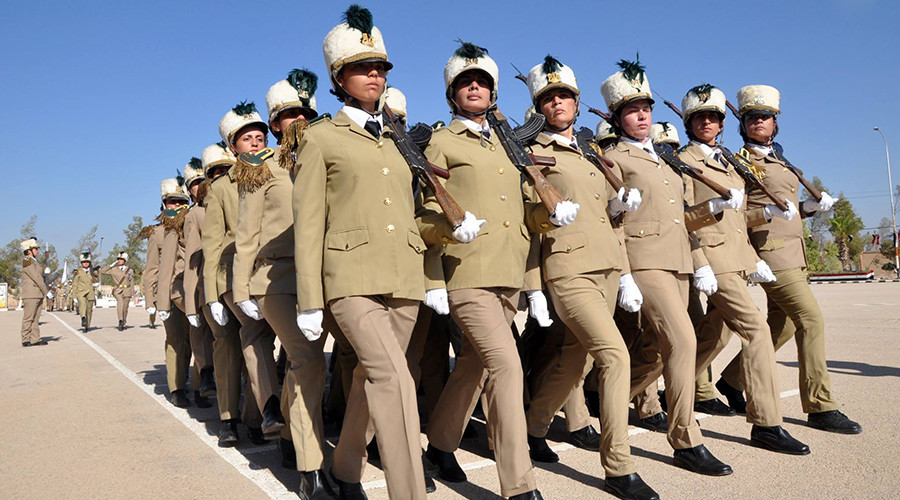 A military college in Syria has trained and prepared another batch of female officers to join the Syrian army. The graduation comes as the country's is still engaged in a fierce fight against terrorists and jihadists.
After undergoing military training, the group of female students qualified to enter Syria's armed forces, reads the defense ministry
statement
, published Tuesday.
Following a minute of silence and a rendition of the Syrian anthem, the graduation ceremony saw khaki-clad women, holding rifles and sabre swords, marching in a parade.
Read more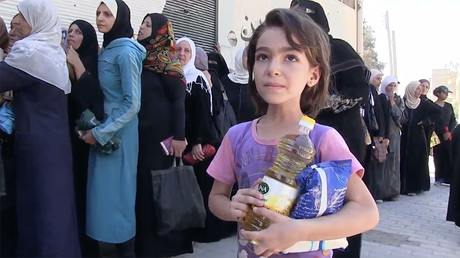 The college director underlined the important role of women in their country's defense, urging the graduates to serve as an example of discipline and commitment before awarding the certificates.
At the onset of the Syrian conflict, pro-government forces were joined by female units. The first group was called "Lionesses for National Defense" and was formed in 2013.
Armed with Kalashnikov assault rifles, up to 500 'Lionesses' had been
deployed
to guard checkpoints in the Homs area.
The US-backed Syrian Democratic Forces (SDF), conducting a separate campaign from the Syrian army operation in the country, has also trained its own female soldiers.
Another US ally, the Kurdish Peshmerga, has also seen women joining the battle against Islamic State (IS, formerly ISIS/ISIL) fighters.